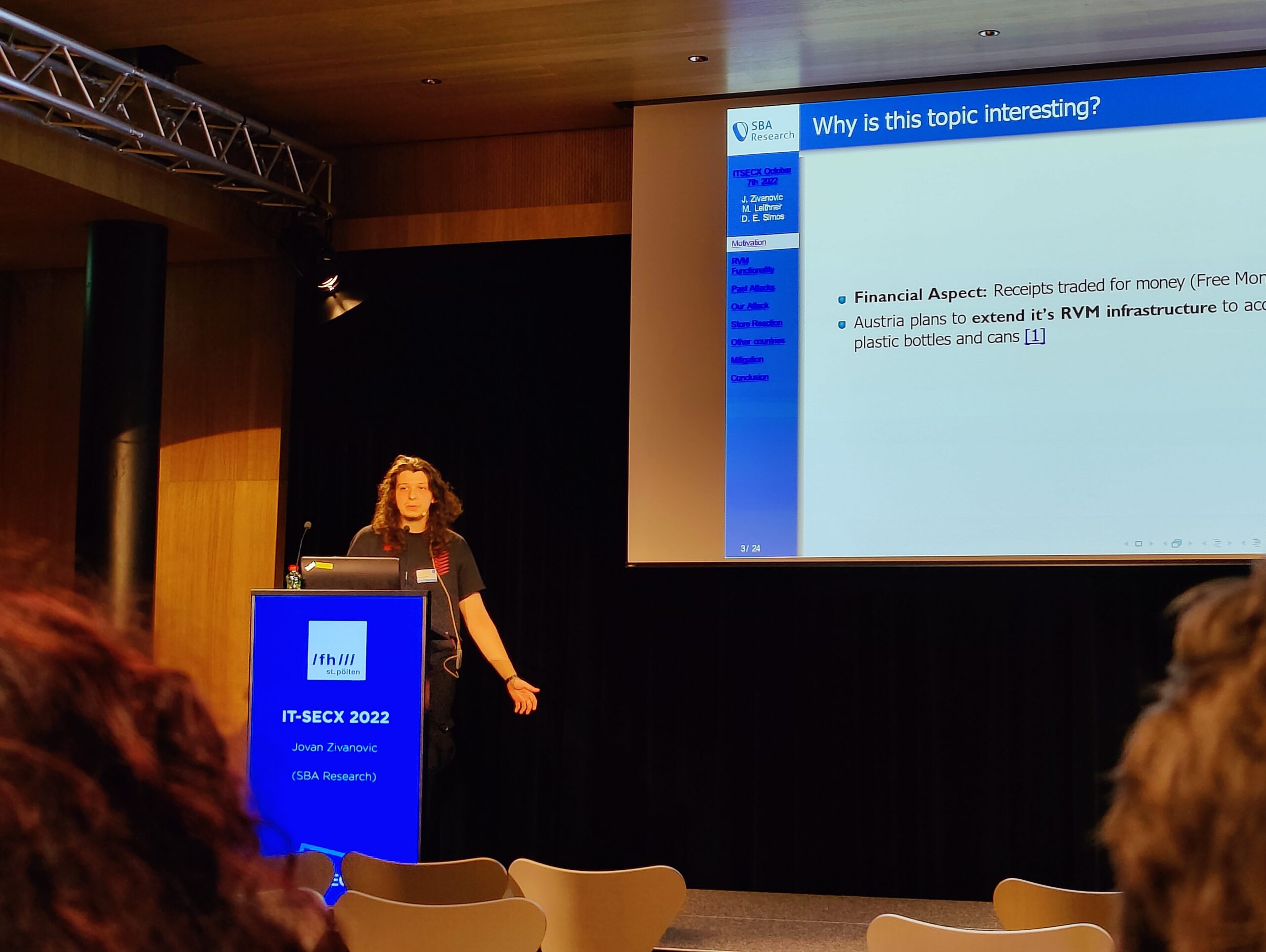 Photo taken by Kathrin Schneller
Description:
Jovan Zivanovic, Philipp Reisinger and Edgar Weippl held talks at ITSecX 2022, hosted by FH St. Pölten.
Jovan Zivanovic (CST team/MATRIS group) gave an overview of Reverse Vending Machine (RVM) security, providing details on past and current exploits with a focus on the European landscape and Austria in particular.
His talk additionally elaborated on his own research results regarding cloning and manipulation vulnerabilities in Austrian RVM solutions.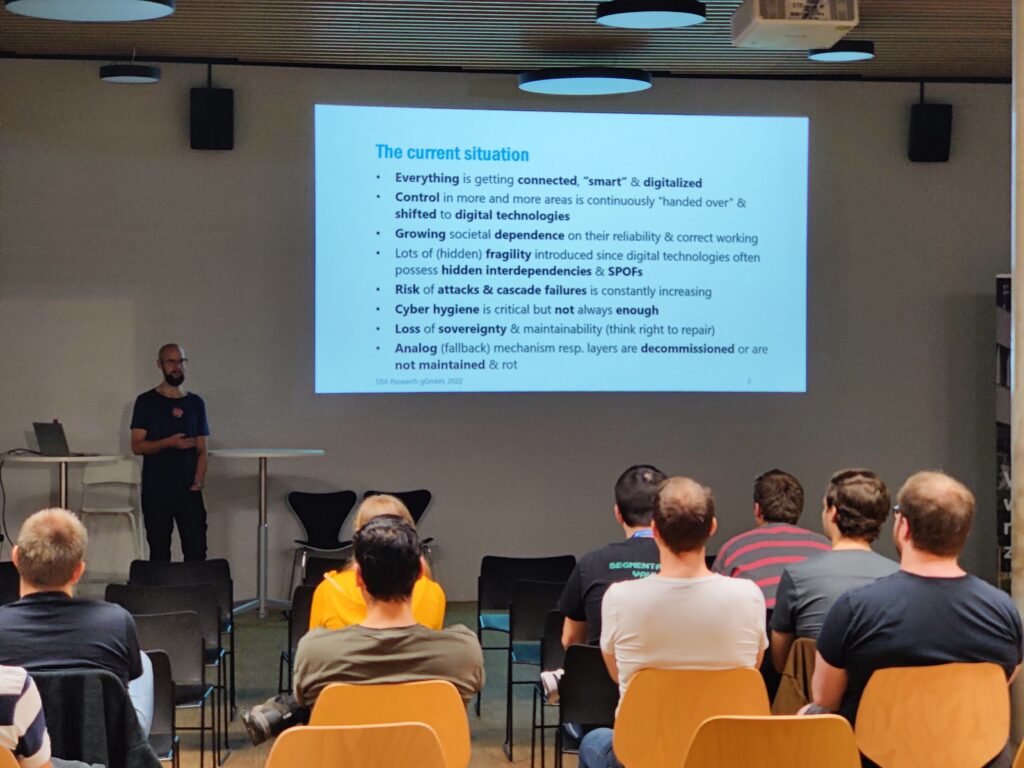 In the Future Lab, Philipp Reisinger discussed his experience regarding the value of analogue fallbacks as part of modern security considerations, showcasing the limits of digitalisation when it interacts with the physical world.
The final talk of the day in the Future Lab was held by Edgar Weippl, who provided an overview of the security research landscape in Austria.