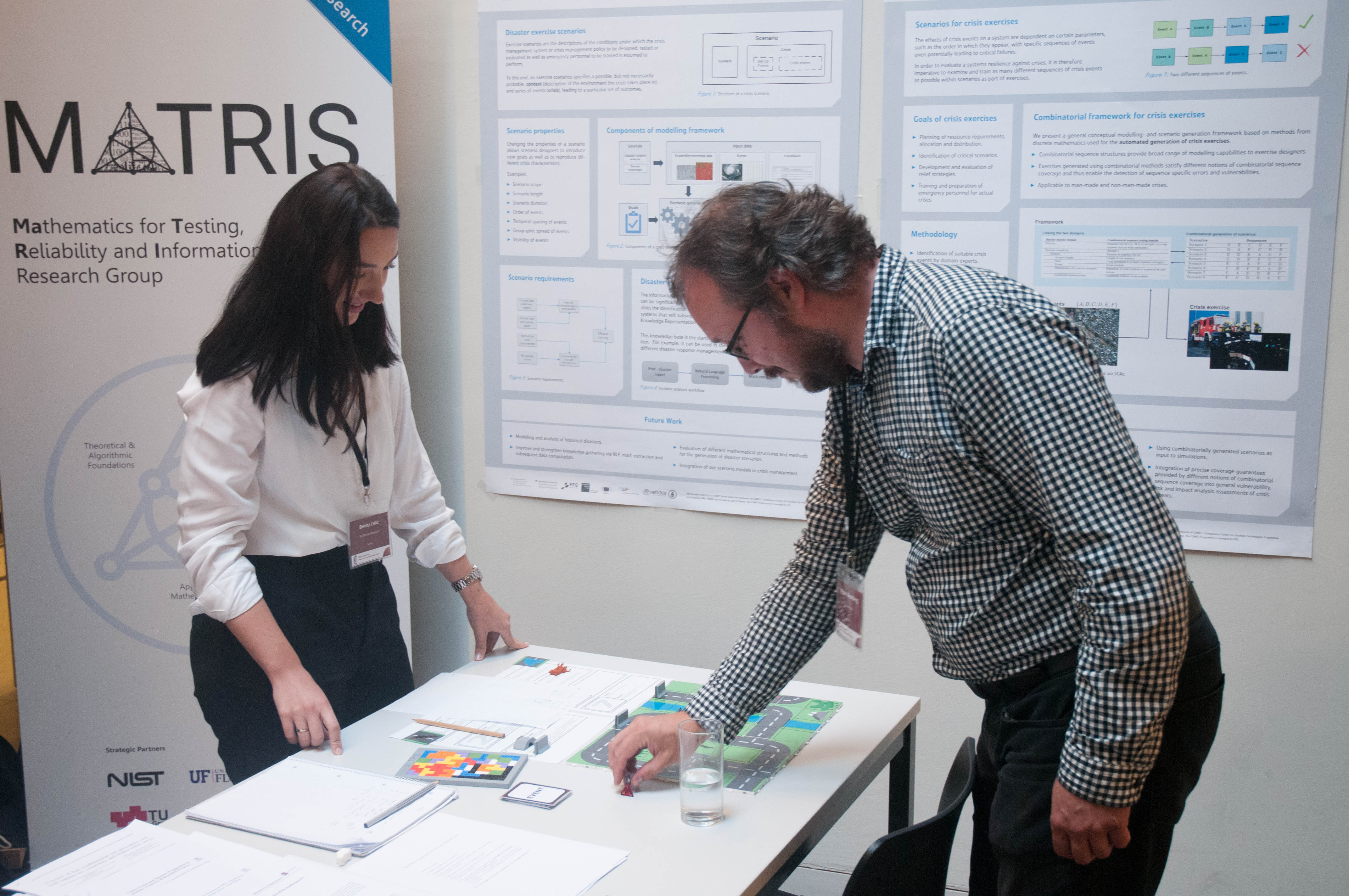 Description:
The MATRIS Research Group (SBA Research) contributed through a booth to the ARES conference. The conference took place in Vienna between 23-26 August 2022. At the MATRIS/SBA booth, conference participants could get information regarding recent research highlights of the MATRIS Research Group.
Additionally, visitors to the booth had the opportunity to play games illustrating some of the related mathematical aspects of the presented research. During the ARES conference, the MATRIS/SBA booth attracted the attention of many participants who also enjoyed playing the provided games.
Every year, the ARES conference brings together researchers and practitioners in the field of IT security & privacy, and serves as an important platform for exchange, discussion, and transfer of knowledge. This year, nearly 330 participants from 32 countries attended the conference.