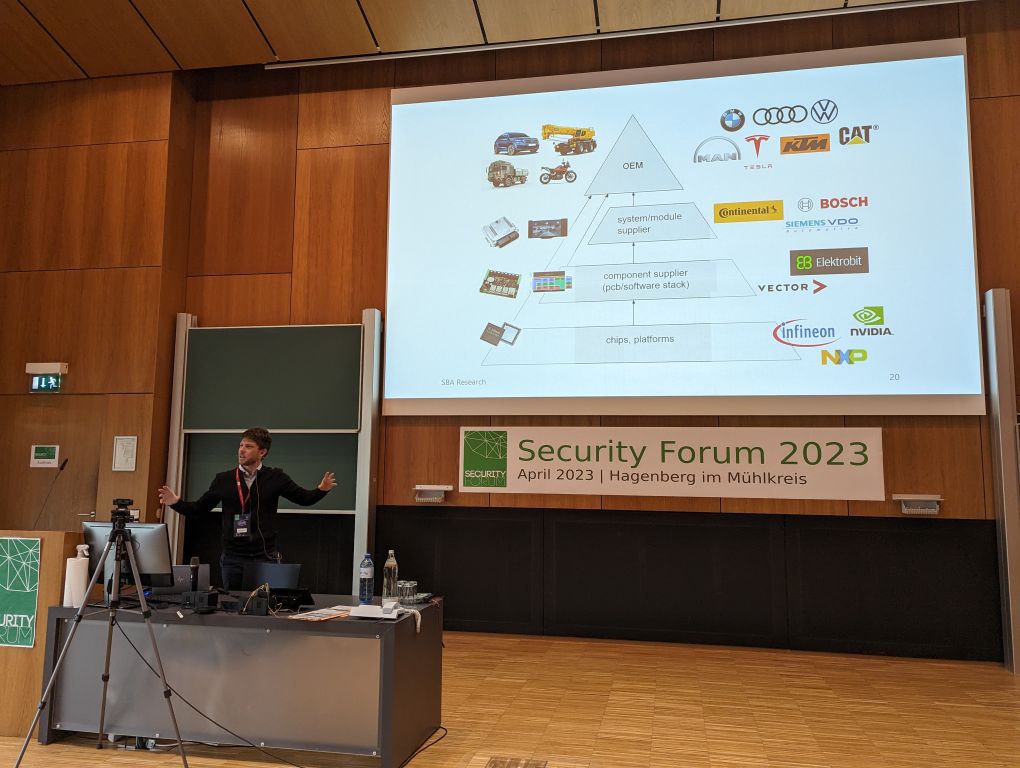 Copyright: Nicolas Petri
Description:
This year's Hagenberg Forum has started with Reinhard Kugler's opening talk. In this talk, Reinhard displayed current challenges in the automotive domain and addressed how to get started in the security testing of electronic control units. Furthermore, he showcased vulnerabilities and testing methods used in automotive applications, focusing on CAN-hacking, diagnostic protocols, fuzzing, and physical attacks. By introducing fundamental insights, the talk aimed to improve the knowledge of automotive security of IT professionals and embedded engineers who plan to enter the sector.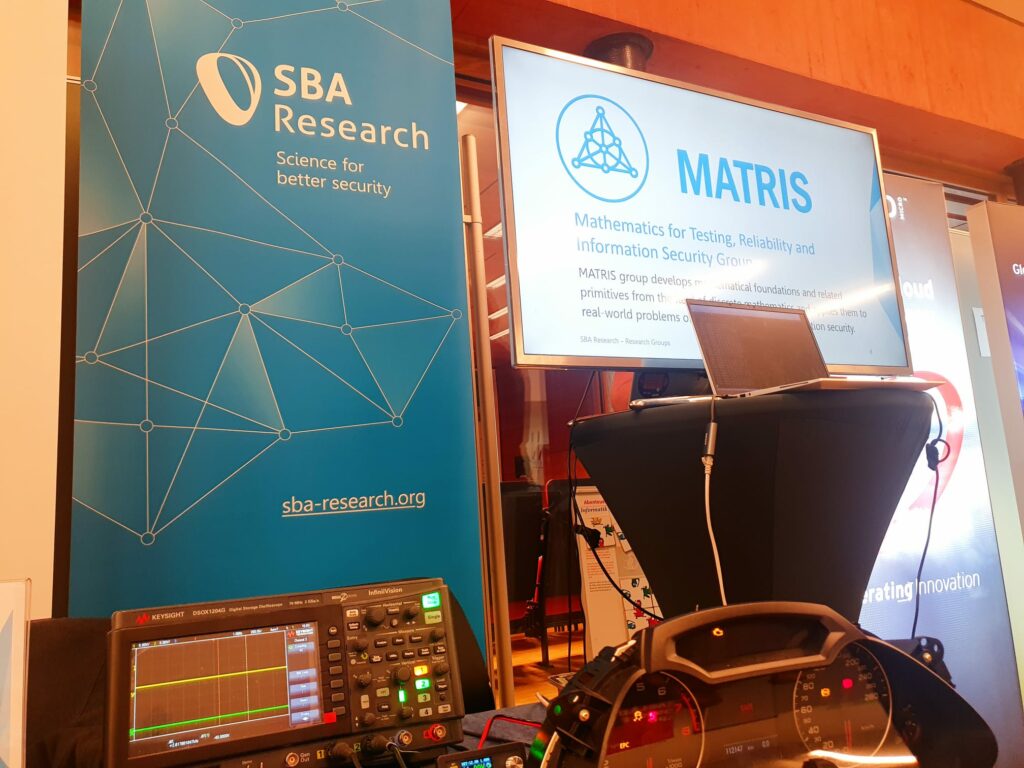 SBA Research Booth at the Security Forum Hagenberg 2023
Copyright: Nicolas Petri
About the conference: Security Forum Hagenberg takes place on a yearly basis and continues for two days during the springtime in Austria. Around 300 participants visit the forum each year from German-speaking countries: Austria, Germany, and Switzerland, while these visitors have the possibility to participate in technical and management-focused sessions.
Conference Name:
Conference Duration:
25-26 April, 2023
Conference Location:
Hagenberg, Austria