Description:
MATRIS of SBA Research has contributed to SBA Research's anticipated conference sec4dev through a booth. As sev4dev focuses on IT security and aims to create a space for developers to discuss and improve security-related issues, the CST (Combinatorial Security Testing) team of the MATRIS showcased their IT-Security related games, research, and posters on covering array generation, combinatorial methods for dynamic gray-box SQL injection testing, combinatorial sequences for the generation of crises exercises, combinatorial optimization on unit tests in NASA's core flight system (CFS), and disaster scenarios under the purview of discrete mathematical modeling.
Moreover, to explain the group's time and cost-efficient approach to black-box testing for software, researchers of MATRIS included a custom-made game on combinatorial black-box testing to the booth. With this game, participants found the opportunity to learn MATRIS' novel methodology for black-box testing by playing the game.
The booth was a success as it attracted various industrial and academic actors and opened a dialogue addressing both patent issues of IT security and the MATRIS' novel approaches for offering possible efficient solutions to some of these issues.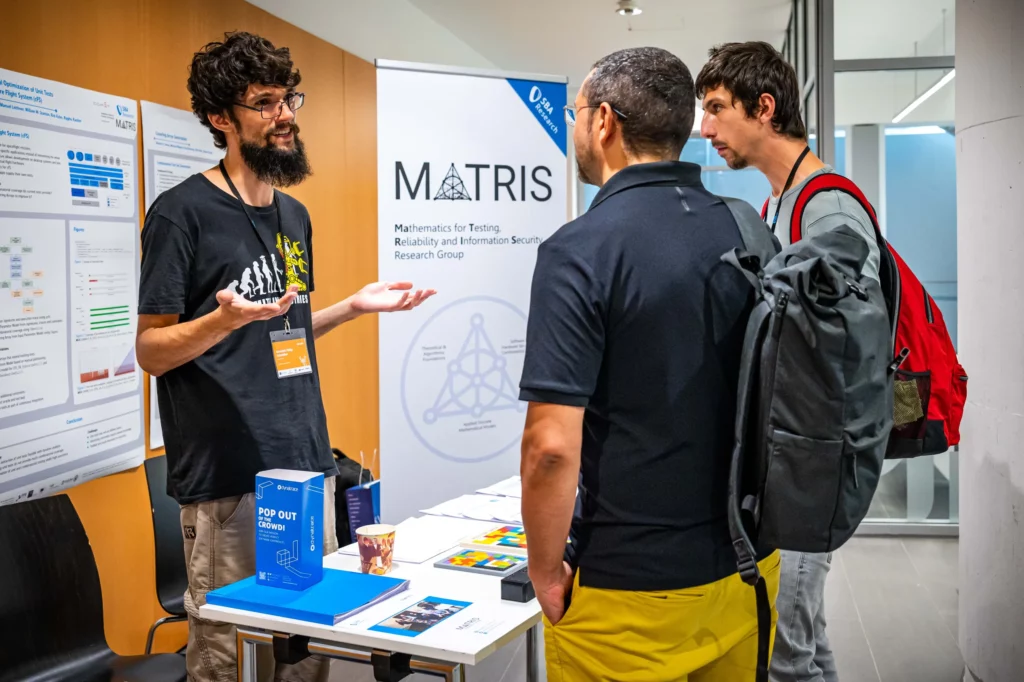 Conference Name:
sev4dev Conference & Bootcamp 2022
Conference Duration:
06-09 September, 2022
Conference Location:
Computer Science Institute of University of Vienna, Austria